It's that time of year again. A time to reflect and give thanks for all the wonderful gifts we have been given. This New Year is very special to me. We are beginning our 20th year in operation at Dental PC with exciting new changes ahead. As you have read, we are moving into our 4th office. I am very excited about our new office which will house a large meeting room to accommodate future training sessions as well as two fully equipped training operatories.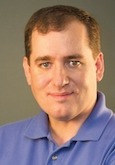 The Technology Center is going to be about YOU and what YOU need to take your practice to the next level. We will be hosting dozens of training seminars in our new facility. What topics would be of interest to you? Practice Management Training, Clinical, CAD/CAM, Best Practices, Security, HIPAA, etc. Let us know what topics interest you.
We are also hiring and would love for you to refer any A+ players you know. Candidate applications can be submitted to www.dentalpc.com/careers and make sure they list you as a reference.
As we embark on Dental PC 4.0 I want to thank all of you for making this possible. Many of you have been clients for over a decade, some for two decades. We certainly could not be where we are today without you. Like your practice, we rely on referrals to keep the engine running. I sincerely appreciate all of the referrals over the years and encourage you to let a friend know about Dental PC.
Here is to 2015! We have a lot of new and wonderful plans for our clients this coming year. I can't wait to get started!
Clay Archer, MBA, MCP