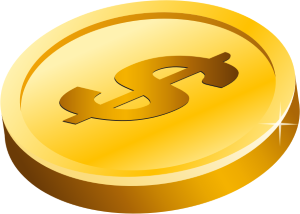 What Every Dentist Should Be Doing but No One is Talking About!
Whether you are a 30 year old dentist starting a new practice or have been practicing dentistry for 30 years, it shouldn't be a secret that the digital age has ushered in a new era of practice management must-haves for seasoned and new dentists alike. That's because the tech revolution is changing the way patients expect to interact with dentists, as well as the way they find and purchase dental services.
Smartphones vs. Dumbphones
The reality is that most dental offices still use a plain, vanilla telephone system – one that doesn't incorporate all of the modern tools we have come to expect from our phones.
The good news is that dental practices have a new alternative to patient interaction with IP (internet protocol) phones that are simple to use but come loaded with the kind of features we have all come to expect from our smartphones and other mobile devices. And according to industry leaders like dental marketing expert Naomi Cooper, past Vice President of Marketing for 1-800-DENTIST and current President of Minoa Marketing and Chief Marketing Consultant for Pride Institute, modernizing the dental practice's business systems with the latest technology is essential for boosting production and improving collections within the dental practice.
"Often we find that offices with analog systems also tend to have manual processes that are hurting their ability to be efficient, particularly when it comes to improving collections and increasing revenue," says Cooper. "Systems like those provided by Weave Communications provides a sophisticated yet easy to use interface which seamlessly connects an office's dental practice management system with their phone system, enabling more timely and effective communication with patients and prospective patients alike."
"Furthermore," says Cooper, "a practice might have all of the latest clinical technology, from CADCAM to a cone beam scanner, however, failing to update nonclinical technology, not only creates
inefficiencies from a practice management perspective but can dramatically hamper the overall productivity of the front office, not to mention what it says about how 'stateofart' the practice truly is!"
The #1 Secret to Increasing Production and Improving Collections
Using innovative software like that available through https://www.getweave.com/ when a patient calls into the practice, the front desk team has a simple interface that instantaneously displays all pertinent information about the caller, including the patient's name, as well as any upcoming or overdue appointments for the caller and his/her family members, outstanding balances and even incomplete treatment.
With Weave's magic prompt screen, the front desk team is better prepared to speak with patients about their individual needs,, better leveraging each staff member's time on the phone so that ppointments can be set up and past due balances can be readily collected, all while strengthening patient relationships at the same time. This innovation makes Weave the ultimate solution to improving dental collections and increasing practice profits. Discover how modernizing your existing systems with Weave can improve your collections and increase revenue for your practice by Contacting Dental PC Today!
*Dental PC is an authorized reseller of Weave Phone System. We install and provide unlimited support for the Weave system once implemented.