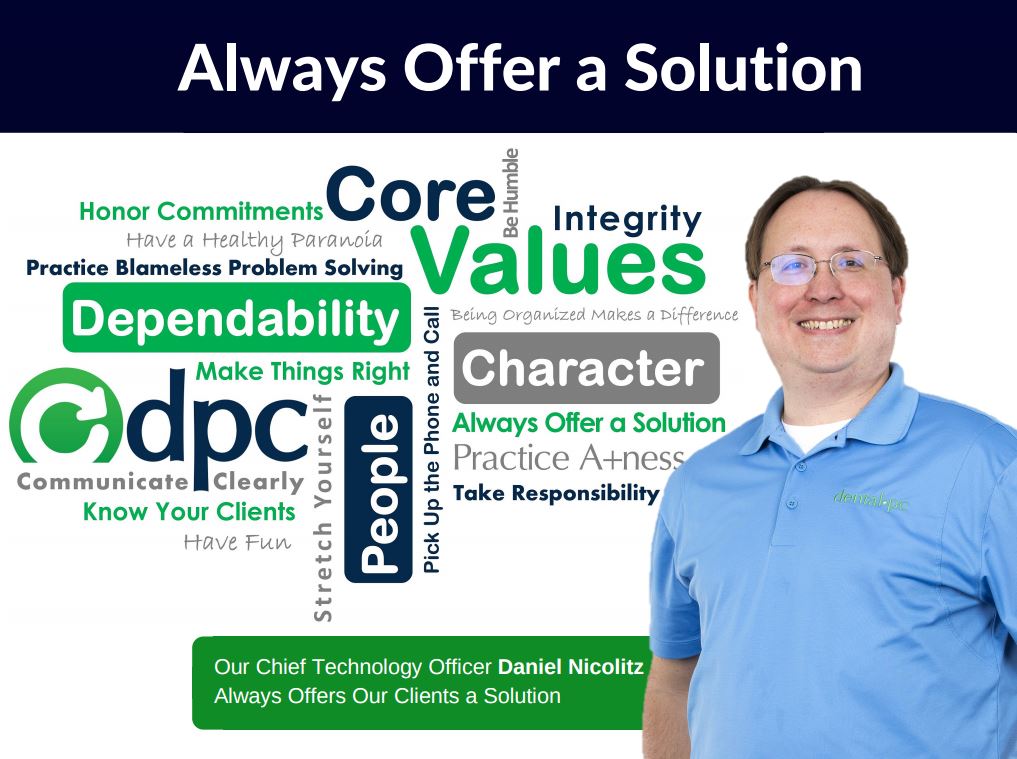 Core Values are at the Heart of What We Do
At Dental PC, we believe our values represent who we are as a company and how we treat our customers. These values are the foundation of our success and reflect our commitment to providing world class IT support. Our Core Values drive our company culture and influence each and every interactions with our clients, our team, and our vendor partners.
Always Offer a Solution
Providing our clients not only a solution but the right solution is paramount. Every day we are challenged with unique problems to solve to provide our clients with solutions that move their businesses forward.
Daniel Nicolitz Truly Embodies This Core Value
Daniel was born to solve problems. He is our resident expert and if he doesn't have an immediate solution, rest assured, he will find one. Daniel is dedicated to the needs of our clients and continually researches new products and solutions addressing current needs and anticipating the right technology solutions for your business.