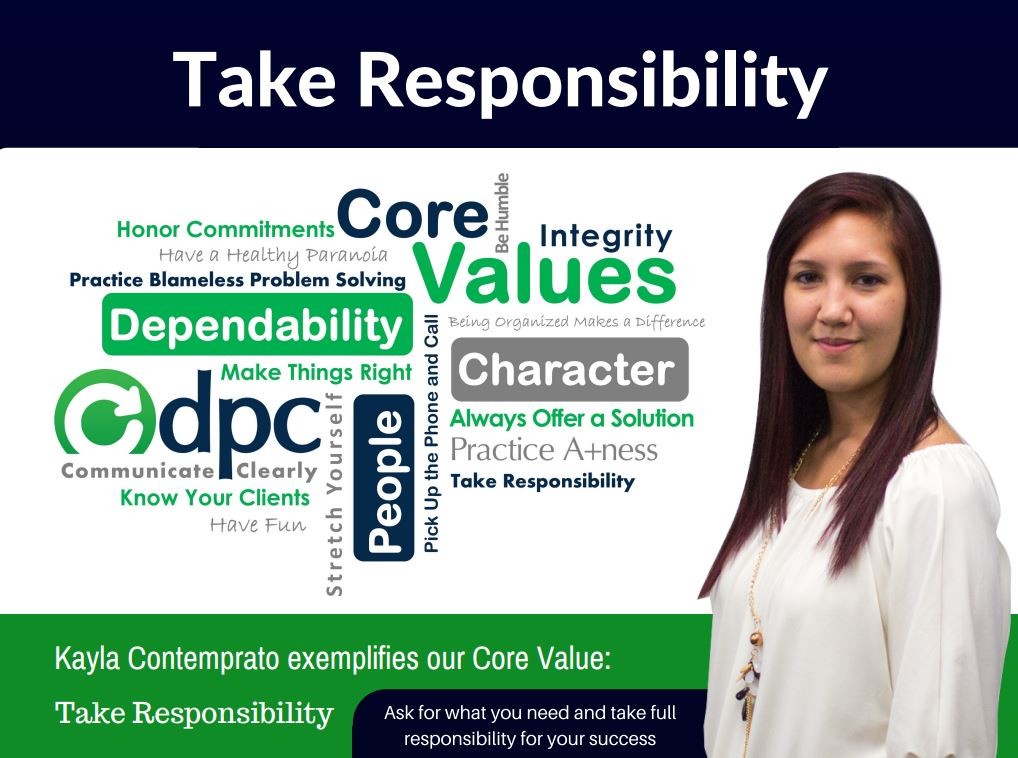 Core Values Are at the Heart of What We Do
At Dental PC, we believe our values represent who we are as a company and how we treat our customers. These values are the foundation of our success and reflect our commitment to providing world class IT support. Our Core Values drive our company culture and influence each and every interactions with our clients, our team, and our vendor partners.
Take Responsibility
Asking for what you need and taking full ownership of your own success makes a team stronger. By spending more time doing and less time complaining we all achieve more.
Kayla Contemprato Truly Embodies This Core Value
Kayla = Responsible. As  the Service Coordinator it is imperative she take full responsibility for service requests that come in the door and see them to fruition.  She is wonderful at juggling all these tasks and proactively handles her duties.  She is definitely not a complainer and if she can't get the job done herself she seeks a solution.