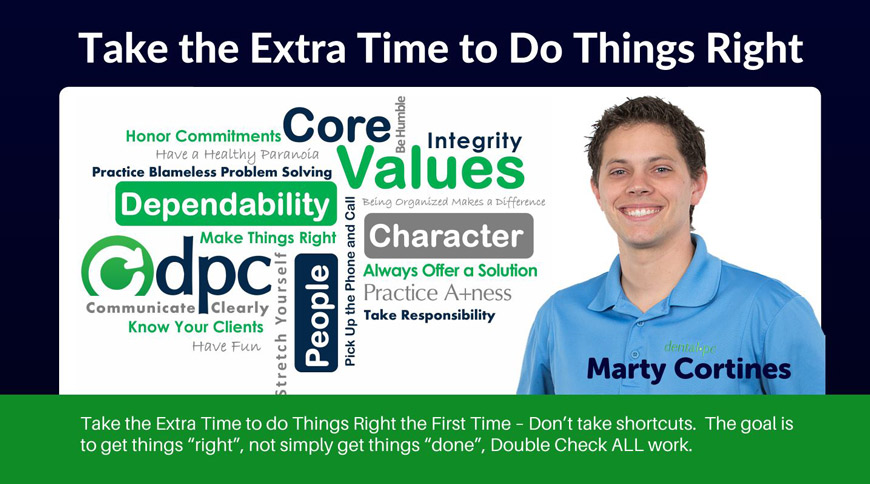 Core Values are at the Heart of What We Do
At Dental PC, we believe our values represent who we are as a company and how we treat our customers. These values are the foundation of our success and reflect our commitment to providing world class IT support. Our Core Values drive our company culture and influence each and every interaction with our clients, our team, and our vendor partners.
Take the Extra Time to Do Things Right
Take the Extra Time to do Things Right the First Time – Don't take shortcuts. The goal is to get things "right", not simply get things "done." At Dental PC, speed does not supersede the quality of the finished product. We focus on providing quality service and not just rushing to get the job complete.
Marty Cortines Truly Embodies This Core Value
Marty works closely with our clients taking the extra time to provide the right solution for their IT needs. The quick fix or patch often is not what's best for the client in the long run. Marty takes his time to thoroughly review each network providing the best long term solution.