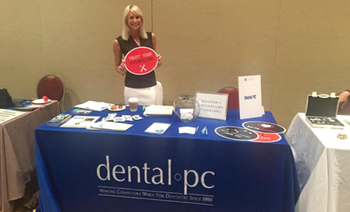 Written by: Paige Johnsen, DentalPC Marketing Coordinator
May was an exciting month for our marketing and sales team as we spent the weekend at the Central Florida District Dental Association (CFDDA) Annual Meeting at Rosen Shingle Creek, Orlando.
Kudos to Marlinda Fulton from the CFDDA and Sharon Hamilton from Dental Society of Greater Orlando (DSGO), who were both very helpful in planning a well-attended, outstanding event.
Dental professionals who attended the two full days were eligible to receive 12 Continuing Education Units. On Friday, May 12th, Dr. Steven Rasner took the stage with his presentation on the Thriving Independent Fee for Service Practice. The following day, Dr. Robert Ritter on Saturday, spoke about Restorative Clinical Success in the Everyday Practice.
I highly recommend this meeting for dentists who are interested in earning CEUs while networking with your local territory vendor representatives and mingling with your local colleagues.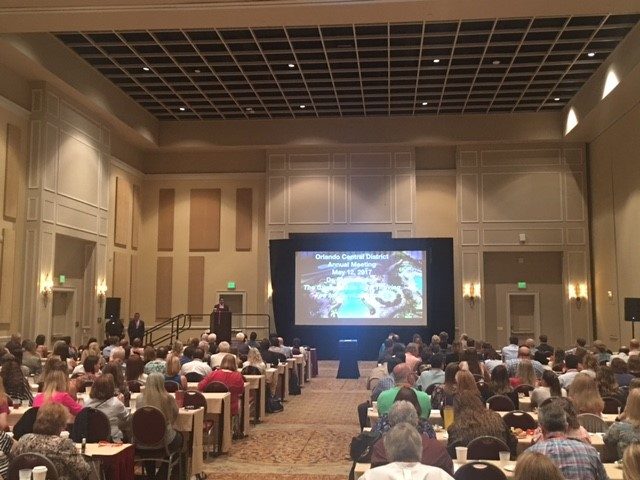 DentalPC exhibited among 29 other vendors specializing in products and services exclusively for dentists.
The meeting was an excellent opportunity for DentalPC to build brand awareness in the greater Orlando area. Similar to our Jacksonville office, we also have a DPC Technology Training Center at our Maitland office.
Our goal is to provide every dentist in the central Florida area with a comfortable, professional space to earn Continuing Education courses. Our courses are hosted by our DPC Team members and delivered by one of our our trusted vendor partners.
Be on the lookout for a list of the DPC Fall CE Training Seminars, which will be available to you early this summer or contact pjohnsen@dentalpc.com for more information.