How a Local IT Company is Making a Big Difference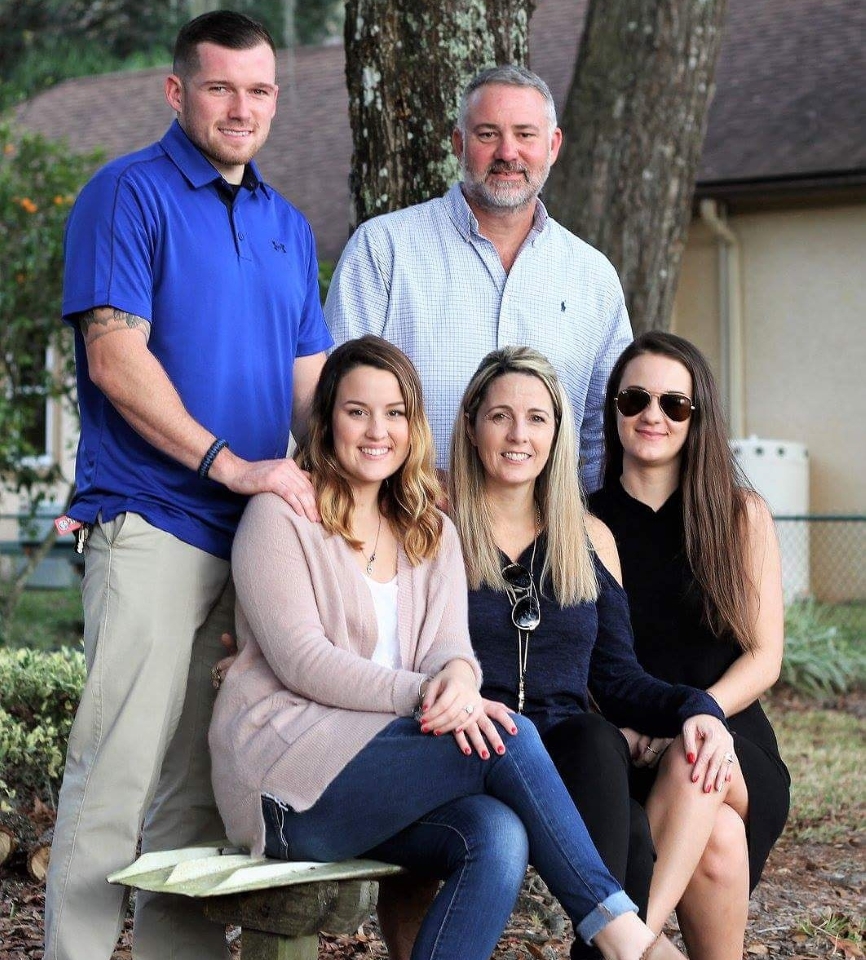 JACKSONVILLE, FL - November 28th, 2017 – DPC Technology, a premier technology provider for businesses in Florida announced today they are sponsoring a family that has lost their home after the devastation caused by Hurricane Irma.
The initial concept to sponsor a family originated from one of DPC Technology's clients, Doctors Lake Family Dental, who created the Creek Water Challenge to inspire more businesses to sponsor families that lost everything as a result of Hurricane Irma.
Clay Archer, CEO of DPC Technology stated, "I am so honored to be included in this great cause. Our wonderful friends at Doctor's Lake Dental paired us up with an amazing family. We can't wait to get started with the Brown family and help our neighbors rebuild!"
Michael and Jennifer Brown have been married for 26 years and have lived in Clay County for 30 years. Together they have raised two daughters, Carolyn, 25; and Courtney, 22. They have happily lived on Black Creek for 13 years.
Hurricane Irma made her mark on Mike and Jen's once beautiful home on Black Creek. During Hurricane Irma, the water levels in thier home rose higher than they have ever seen before with the highest mark at 5 feet inside. Mike was working the night shift at an Emergency Operations Center and Jen was at home updating Mike on the rising water. When the water reached the back door, Mike told Jen to grab whatever she could and leave quickly. Jen was able to get out of the house before the water got too high inside their home but a lifetime of pictures, memories, and personal items were completely lost.
Mike is a Special Agent with the Florida Department of Law Enforcement and has been with them for 13 years. Prior to that, he was a Sergeant with the Clay County Sherriff's office.
Jennifer is a Program Management Director at Lendlease and develops cell towers across the country. She's been in the telecommunications industry for 17 years.
When Jennifer was asked what she has learned from this experience, she stated, "A lot. Some good, some bad. First the good – never under estimate what your friends are willing to do for you; seeing the community come together after the storm is very moving; people are generous, even strangers. Now the bad – the insurance process has been difficult to navigate; the insurance adjusters have not been very positive; no one is in a hurry to move forward, except us. We've been told it will be a year or more before we're able to rebuild and move back in."
DPC Technology has worked with the Brown family to setup an Amazon and Target registry, where anyone can help support Michael and Jennifer by purchasing items from their registry list.
Please help support the Brown family by visiting their Amazon or Target registries listed below and please share our press release on your social media pages, so we can help spread the love and generosity!
---
About DPC Technology
DPC Technology is a Florida based IT and Managed Services provider with extensive knowledge in network design and implementation, hardware, storage, security, disaster recovery, and HIPAA Compliance. Established in 1995, DPC has a comprehensive array of support offerings including Technology Consulting, Project and Technology Management, and Outsourced It Support to help businesses solve complex problems, security challenges and meet compliance mandates. For information, call (904) 443-6046 or visit www.dpctechnology.com
Contact:
Paige Johnsen
Marketing Coordinator
DPC Technology
(904) 443-6046
marketing@dpctechnology.com