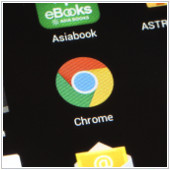 Every now and again, you get frustrated with your web browser's limited functionality. But if you're using Google Chrome, there's a good chance someone has created an extension to make your work life easier. There are thousands of extensions just waiting to boost your productivity with just a click of a button. Here's a preview of the best ones.
Taco
The first on our list is the Taco extension that focuses on integration to boost productivity. It works by replacing Chrome's 'new tab' page with a customizable framework for all of your third-party services. With various templates and layouts, you can organize and combine tasks and notes from over 40 services including Evernote, Google, Salesforce, Trello, and more.
Any time you're about to start a new project, simply open a new tab to search for the app you need. But before you hit that 'Google Search' button, drag the task item into your 'doing' lane and off you go. Once you're done with work and need to check on the status of your home team's game, simply open a new tab, move the task to your finished lane, and check the score.
Strict Workflow
Strict Workflow is based on the renowned Pomodoro productivity approach. It's a time management technique that lets you focus on your task at hand and eliminates any distraction by having you block non-work related websites during your 25 minute work time and unblock it on your appointed 5-minute break.
OneTab
A lot of us open tabs as notes, reminders, and things to check again some time in the distant future, which is why you'll love OneTab. It's ideal for work days when you find a stack of tabs sandwiched along the top of your screen, which can cripple your available memory. This extension allows you to condense all of your open tabs into one page that lists each of them for easy access when you're ready to return to them.
JustRead
When it's time to slow down your browsing and read the most recent election article or a recipe you want to try, the page is often cluttered with social sharing buttons, advertisements and stock photos. With the JustRead extension, all of this gets cleared away with the press of a button, leaving you with a clean, text-only page.
These are just some of our favorite extensions. If you'd like more suggestions or support for anything Google related, we're here for you -- don't hesitate to call.
Published with permission from TechAdvisory.org.
Source.