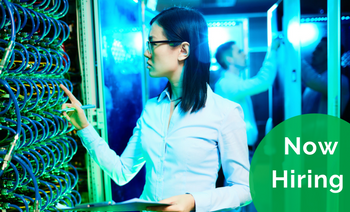 Are you looking for a career in IT with excellent benefits and great perks?
We're on the lookout for a qualified and reliable IT professional to join our team.
DPC is looking for field technicians that are interested in working in a fast-paced environment and consider their work A+.
This person should be a good communicator and a person who can manage well when the client is in a pickle and really needs strong guidance.
This person should be capable of handling all issues at a computer level.
Most importantly, this person should be eager to learn while following prescribed procedures.
DPC Technology team members enjoy:
Medical Benefits
Dental Benefits
Simple IRA with Company Match
Cell phone reimbursement (for field technicians)
Company provided laptop (for field technicians)
Company provided vehicle while on the job (for field technicians)
Apply Now: DPC Technology Field Technician