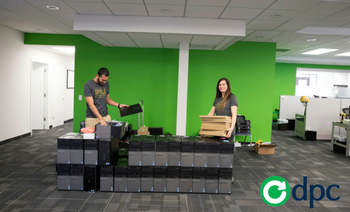 It's been a busy last couple of weeks in the office since we've been preparing for this year's Florida Mission of Mercy (FLA-MOM) event.
This year, FLA-MOM will be hosted in Pensacola. We've had the privilege of sponsoring the event for the last few years and every year it's an honor to be part of such a special event.
If you aren't familiar with Florida Dental Association Foundation, it's Florida's premier philanthropic and charitable organization for dentistry. The foundation is a catalyst for uniting people and organizations to make a difference through better oral health.
Their mission is simple, yet so pure and often times overlooked: to promote dental health for all Floridians.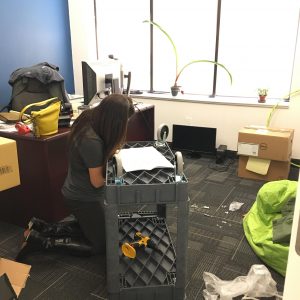 FLA-MOM: Helping the Less Fortunate
Oral health is inseparable from general health and can affect a person's self-esteem, compromise their ability to work, attend school and lead a normal life. Unfortunately, too many Americans lack access to preventive dental care due to factors such as income, education and having health insurance.
The Florida Mission of Mercy (FLA-MOM) is a two day clinic which provides free dental care to the underserved and uninsured in Florida – those that would otherwise go without dental care. The Florida Mission of Mercy (is a first-come, first-serve event with a goal of treating 2,000 patients in two days. Every year, the Florida Mission of Mercy project is held in a different locations throughout the state.
FLA-MOM Goals: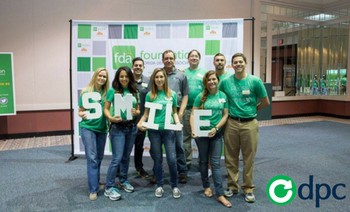 PROVIDE free access to dental care for 2,000+ people of all ages while placing a high priority on patients suffering from dental infections or pain.
EDUCATE patients and family members in attendance about the importance of obtaining and maintaining optimal oral health.
RAISE AWARENESS of the increasing difficulty low-income Florida adults face in accessing critical dental care.
CHALLENGE patients, policymakers, and dental professionals to work together to improve the oral health of those who have been promised care by the state.
The local committee, FDAF Board & staff work in concert with the America's Dentists Care Foundation (ADCF) to conduct FLA-MOM events.
FLA-MOM Location:
Set-up date: Thursday March 23, 2017
Clinic dates: Friday, March 24, 2017 and Saturday March 25, 2017
Break-down date: Saturday March 25, 2017
Woodham Middle School
150 E Burgess Rd, Pensacola, FL 32503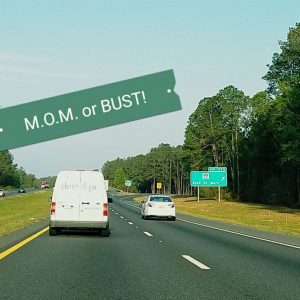 After weeks of preparation, our team embarked on the long journey from Jacksonville to Pensacola, FL. That's a total of 358 miles in case you were wondering!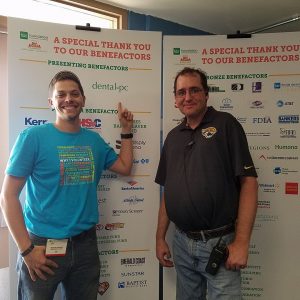 Clay Archer (DentalPC, CEO) and Martin Cortines (DentalPC, Chief Information Officer) proudly showcase our DentalPC presenting benefactor recognition.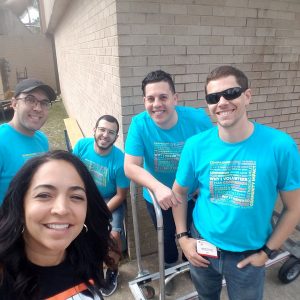 Check out our awesome team: Dez, Marty, Xavier, and David and Jake.
Here's the stats:
1800 patients seen, almost $1.5Million in services donated.
45 computers
8 digital Panorex machines
9 Schick Digital Xray workstations for Endodontics, Pediatric Dentistry and Oral Surgery.
Dez shared, "Volunteering at Mission of Mercy this year in Pensacola was incredible. I was stationed in check-out and the gratitude that patient after patient expressed after receiving their treatment made all the work we did totally worthwhile. I am looking forward to doing it again next year in Fort Myers."
Here's how you can help make a difference:
The FDA Foundation (FDAF) plays an important role in supporting the FDA in promoting the public's health and is pleased to accept donations to support its charitable mission. The programs offered by the FDAF have had a significant positive impact, and with your help we can do even more in the future.
The FDAF is committed to various forms of fundraising. There are four ways to support the Foundation:
Make a cash donation
Endowments
Designate the FDAF as your preferred charity on AmazonPrime
Sustaining Membership Dues
We look forward to seeing you next year at FLA-MOM 2018!